Training Event for Alliance 2015 - Case study
Awareness Training for Fleet Managers and Logisticians
Introduction
People in Need understood that Toyota Gibraltar Stockholdings could provide technical training for Fleet Coordinators and Logisticians to develop their skills and attributes to manage fleet-related operations. People in Need, as part of Alliance 2015, a collective group of European humanitarian organisations, went on further and attended an awareness training program intending to train others.
---
---
About Alliance 2015
Alliance 2015 is a strategic network of eight European non-government organisations engaged in humanitarian and development action. They work together with projects relating to Hunger, Poverty, humanitarian aid and resilience. In the past six years, they have been working on 103 joint programming initiatives for a value of 382.11 million Euros. This collaboration gives them access to better infrastructure, knowledge sharing, and a greater reach than each would have individually.
---
Topics: Alliance 2015, People in Need, Capacity Building, Humanitarian Aid, Sustainability, Training, Fleet Management.

The Challenges
People in Need made the initial contact and identified their training needs for Fleet Coordinators and Logisticians to understand fleet-related issues faced in operating locations. This was then opened to those organisations in the Alliance 2015. Collectively, they understood that such environmental constraints, driving difficulties in harsh terrain, driving behaviour, and preventive maintenance have an impact on their fleet and overall operations delivering aid. They also identified that they needed to apply the learnt concepts and train others in the field.
---
The solution

Based on discussions and collaborative analysis, TGS provided a tailor-made course providing solutions in road safety, driving principles, preventive vehicle maintenance, best driving practices and vehicle recovery specifically for Fleet Coordinators and Logisticians. This was delivered in Benadalid, Spain, using a specific off-road track and TGS demonstration fleet vehicles and equipment.
---
Show the results

In total, 7 participants from 4 different organisations completed the TGS Training Awareness course, gaining the required knowledge and learnt concepts to maintain, prepare, drive and manage a 4x4 vehicle whilst adhering to safety rules and regulations using fundamental key performance indicators. By exploring the key performance indicators, these participants were given the tools and skills to implement these learnt concepts and apply them to their areas of operation.
Throughout the course, technical improvements and general attitudes towards the learnt concepts were exceptional and, where possible, implemented throughout all vehicle-related theoretical and practical exercises.
Testimonial
"Thank you, TGS, for affording me the opportunity to be part of the training. I promise to use all the knowledge and skills I acquired during the training for the improvement of our fleet." DW
---
---
Get the most out of your vehicle fleet. Contact our Technical and Fleet Training team to discuss your solutions. Technical.training@toyota-gib.com
---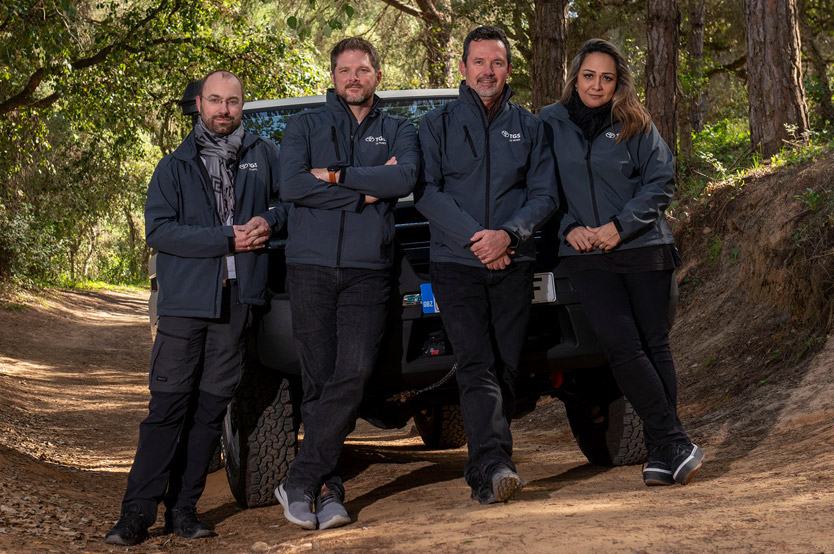 ---